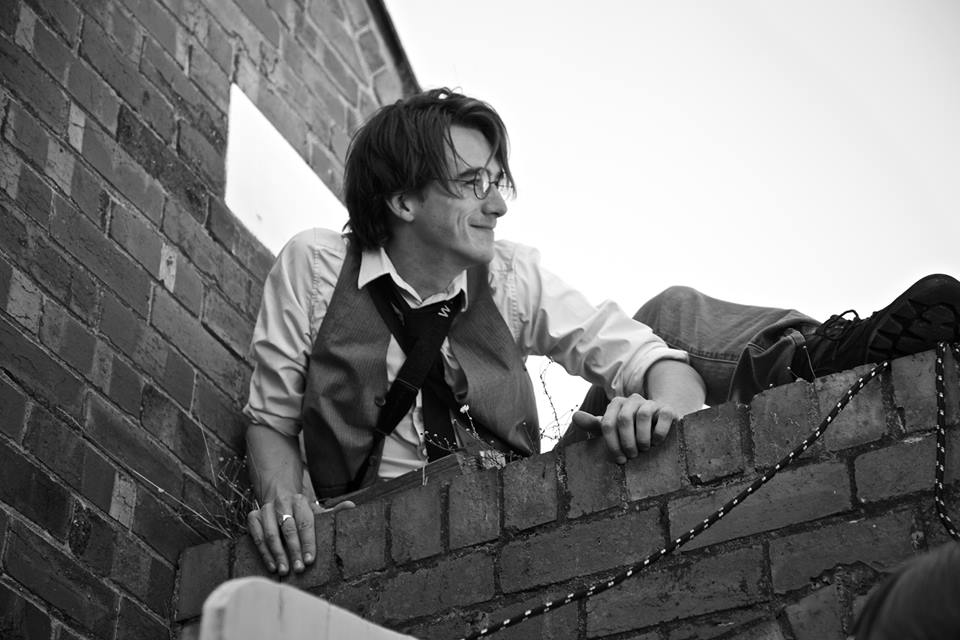 Gabriel Bergmoser and his thriller "La Chasse"
Hello Gabriel, how are you?
Very well, thank you!
You have a new book to your credit, "The Hunt", so are you happy, stressed or just happy?
To be honest, a little bit of both. I'm incredibly lucky in that The Hunted has been successful and I have several other projects in development, but of course this can be quite intense and there are times I worry I won't be able to stay on top of everything. But even stress, in my situation, is a happy kind of stress.
If you had to describe this book in 3 words, what would it be?
Visceral, exciting, terrifying.
Where did the inspiration for this book come from?
I've always had a fascination with the kind of remote, mysterious parts of Australia where you're told you just shouldn't go. I had heard some pretty scary stories from friends of mine who travelled through the most far-flung parts of the country, and eventually it dawned on me that those stories could be built upon to make a pretty unique book. From there, it was really a matter of trial-and-error, trying different things until I eventually ended up with a novel that I really liked.
What was the trigger that made you want to write novels?
I don't know that there was ever a trigger as such. I like to tell people I started writing because I wasn't good at anything else, but in reality I think I always just loved stories so much that it only made sense that eventually I'd write my own. After that, it was a matter of writing many, many bad things until eventually I got a little better.
Why write about this mystery and not another subject?
I'd never written something this dark before and I wanted to try it out. I guess it was a way to challenge myself and in the end I thoroughly enjoyed it. I've written in just about every genre and medium at this point in my life, but The Hunted really was a totally new experience for me. I certainly want to keep exploring different genres and topics going forward, but for now I'm really enjoying writing about the character of Maggie (from The Hunted) and would love to see where else she takes me.
Are the characters fictional or did the story really exist?
The Hunted is, thankfully, fiction, but I think every story has some element of truth in it, even if it's just a moment, an idea or something about a character. A couple of little exchanges or moments I lifted from my own life and I borrowed the experiences of some friends for some of the characters' backstories, but fortunately neither I nor anyone else I know has had to survive an overnight siege against human hunting psychopaths!
Did you honestly say to yourself one day I'm going to stop everything, I'm going to retrain in another job or not?
No, I was pretty dedicated to being a writer from a very young age. Naturally there were other jobs along the way as I had to pay the bills somehow, but writing was the dream.
Do you or do you not know about the blank page syndrome?
You mean my entire last year?
What is different about this new book?
It's a tough question to answer as every story has, in some form or another, been told. But I think The Hunted combines several different genres in a pretty interesting way. There's horror there, of course, but also action and elements of a deeper character drama. Whether it works is, of course, up to the reader, but I don't think I could ever write a story that was just one thing.
Without thinking, if I tell you
- a book to escape ...
Any of the Cormoran Strike books by Robert Galbraith.
- a book you could read for the umpteenth time
The Third Day the Frost by John Marsden
- THE book that inspires you
Red Dragon by Thomas Harris
- And the book you would take to a desert island
In The Woods by Tana French
What are your literary influences?
Thomas Harris, Tana French, Daniel Handler and many, many more. But I have a particular love for authors who can do something unique in a well-worn genre and make it seem obvious.
If you were to write an author's biography, who would it be?
Thomas Harris. Just because I would love to know more about him – a man who both created Hannibal Lecter and volunteers with injured animals would have to be immensely interesting.
Action or truth?
Truth.
Question quote: In life you don't do what you want but you are responsible for what you are. Who is this quote from and what does it inspire you?
I don't know who this quote is from, but I love it – it aligns very closely with my personal philosophy which is that external forces and circumstances might affact us but the ultimate choice of the person we want to be always resides with us.
What will your next book be about ?
The next book picks up Maggie's story from the end of The Hunted. She's hiding out in a tourist town, but is tracked down by a policeman who was friends with her father and wants information from Maggie about who might have killed him. Of course, the only problem is that Maggie herself killed her father. From there it becomes an action packed chase thriller that forces Maggie to face up to her past. It's very different to the first one, more noir than horror, but I'm really proud of it and can't wait for people to read it.
Gabriel, I'm coming to the end of my questions, I have one last one. What can we wish you today for tomorrow?
I'm very fortunate at the moment so all I can hope for is more of the same!
Thank you very much for this interview, I wish you a beautiful literary continuation.